home page / about us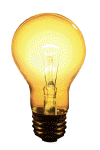 About Us:

We are a team of engineers, filmmakers, and educators with formal education and years of experience in the industry. Although we're located in Southern California , we travel anywhere to help complete your projects. We realize that every project is unique, requiring its own specific way of handling. We can help you with any and all phases of your project, including consultation, pre-production, production, post-production, marketing and distribution.

Why choose Global Motion Pictures?
Global's employees are experienced professionals who deliver high quality results .
Global will travel anywhere in the world to help you complete your project.
Global can help you with all stages of your production .
Global's filmmakers can deliver a wide range of services, including feature films, documentaries, TV commercials, music videos, educational videos, government projects, insurance documentation, industrial videos, video resumes, and more. Our computer scientists can deliver all internet related services, including domain registration, web hosting, web design, flash animation, graphic design, shopping carts, e-commerce, SSL certification, merchant accounts, etc….
Global is able to deliver your final product in any language .
Global Motion Pictures is a unique company: We are your one-stop business and marketing solution.